Midwest Functional Medicine
Committed to helping our clients succeed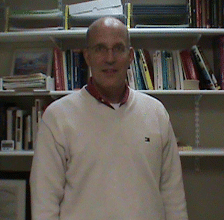 Dr Hermann graduated in 1983 from Logan College of Chiropractic. He obtained a Bachelor of Science degree from Logan College and a Doctorate of Chiropractic in 1983. In 1993 he achieved board certification in Orthopedics from the American Board of Chiropractic Orthopedics. He is a Diplomate of the American Board of Chiropractic Orthopedics or DABCO. Board certification in orthopedics has led Dr Hermann to treat many patients with autoimmune conditions like rheumatoid arthritis and fibromyalgia. This led Dr Hermann to the Functional Medicine approach of treating chronic disease such as rheumatoid arthritis.
Dr Hermann has helped thousands of patients in his more than 30 years experience navigate the maze of chronic illness.
His philosophy is to be as in depth as possible in exploring the cause of chronic illness. He works with other doctors for the benefit of the patient. He believes a holistic approach is the best way to manage chronic conditions. He is not against medication when needed but natural methods should be tried first. 
Dr Hermann is also certified in acupuncture.
Dr Hermann's personal life reflects his interest in health. He has taught tai chi at Illinois Wesleyan University since 1993. This Saturday morning class was started by him and his friend Dr Jiong Gu. The class has taught hundreds of locals how to perform and receive the health benefits of tai chi and has produced many of the local tai chi instructors. He is also a first degree black belt in Tai Kwon Do and enjoys sparing with his son.  He frequently talks to various groups on nutrition, functional medicine, DNA, Chiropractic and acupuncture.
Of particular interest to him and sure to creep into every talk is the remarkable science of DNA. DNA is on the scientific forefront of medicine. It's amazing ability to code all of life's proteins in one organelle is nothing short of miraculous.  Genetics are also useful in evaluating patients with chronic illness for single nucleotide polymorphisms, AKA SNP's.