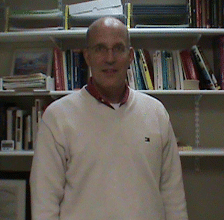 Dr Hermann graduated in 1983 from Logan College of Chiropractic. He obtained a Bachelor of Science degree from Logan College and a Doctorate of Chiropractic in 1983. In 1993 he achieved board certification in Orthopedics from the American Board of Chiropractic Orthopedics. He is a Diplomate of the American Board of Chiropractic Orthopedics or DABCO. Board certification in orthopedics has led Dr Hermann to treat many patients with autoimmune conditions like rheumatoid arthritis and fibromyalgia. This led Dr Hermann to the Functional Medicine approach of treating chronic disease such as rheumatoid arthritis.
Dr Hermann has helped thousands of patients in his more than 30 years experience navigate the maze of chronic illness.
His philosophy is to be as in depth as possible in exploring the cause of chronic illness. He works with other doctors for the benefit of the patient. He believes a holistic approach is the best way to manage chronic conditions. He is not against medication when needed but natural methods should be tried first. 
Dr Hermann is also certified in acupuncture.